Health Care
Health Care
Silicone rubber is made of a high-viscosity silicone polymer that combines both inorganic and organic properties and high-purity silica. Characteristically biocompatible and inert, it is widely applicable to various healthcare products.
Silicone products used in medical devices include
-Liquid silicone rubber (LSR) that can be easily processed by high-speed injection molding equipment with high tear strength and various hardness grades
-Silicone rubber compound with excellent transparency, elasticity, high temperature, and chemical stability
-Custom silicone formulations including antibacterial elastomers and X-ray-detectable, radiation-shielding materials
-Special silicone elastomers such as liquid silicone rubber with high transparency like glass and UV curable silicone elastomer that does not require high-temperature process and self-lubricating LSR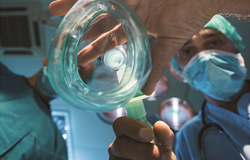 Medical Hoses & Parts
As it is harmless to the human body and eco-friendly, HCE can be used as a material for medical hoses and parts. In particular, HCE for medical use makes it possible to be used more safely as they have FDA, BfR, USP Class VI TEST report.
[Recommended Products]
SH2630U
,
SH2660U
,
SH2670U
Mono Carbinol Modified Silicone Fluids

It is a single-ended silicone polymer having a hydroxyl group on one side, and graft-type polymers can be manufactured through copolymerization with various monomers or polymers. Mainly, it can be used as a modifier to improve surface properties when modifying urethane and acrylic organic resins.

In particular, when used as a modifier for organic resins, it maintains the physical properties of organic resins and at the same time modifies the surface properties of organic resins due to the nature of the silicone polymer having an orientation in the organic resin, resulting in softness, flexibility, and slip properties. , water repellency and excellent breathability. Applications include synthetic leather, urethane foam, and contact lenses.

[Recommended Product]
Product Lists
| Product Name | Structure | Viscosity (25℃, cP) | Hydroxy Contents (mgKOH/g) | Molecular Weight (g/mol) |
| --- | --- | --- | --- | --- |
| SM2300H | Mono terminal type | 18 ~ 22 | 30 ~ 40 | 1700 ~ 2100 |
View more MOMENTIVE products
Silicone Elastomers
For medical devices, fine-tuning the formulation is really important.
Momentive's silicone elastomers solve the tough challenges facing healthcare and
support the medical device manufacturers' production of orthopedic devices that
offer a strong, comfortable fit, transparent, resilient medical tubes,
and sterilization-resistant and durable dental and surgical devices.
Health-care Materials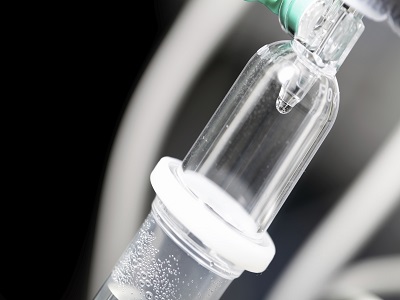 Biopharmaceutical Production, Clinical Diagnosis and Instrumentation
Durable and resilient, silicone material is flexible and transparent, and can be subjected to multiple sterilization processes. Momentive offers a range of ISO 10993 and/or USP Class VI compliant silicones suitable for pharmaceutical applications, with no added plasticizers or other organic additives. Our Silopren* liquid silicone rubber (LSR) line cures quickly when heated on standard injection molding equipment. Our Tufel* series is suitable for applications requiring transparency and high elasticity. Click on the links below to browse our leading products and all products suitable for silicone tubing and production, clinical diagnostics, and instruments for biopharmaceuticals.
GO TO MOMENTIVE "Biopharm"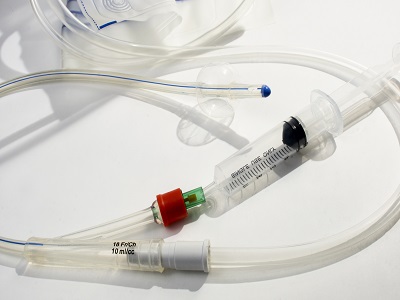 Catheters, Drainage and Suction Devices
For drainage and insertion devices, patient comfort, ease of use, and infection prevention are essential. Our elastomeric soft silicones are available in a variety of hardness grades with no added plasticizers. Our Silopren* liquid silicone rubber (LSR), used in a variety of applications, offers high thermal stability and high tear strength, and can be easily molded into a variety of composite forms. Our Tufel* brand silicone rubber compounds are formulated with transparent, high-tear-strength, and optimized catalysts for extrusion and molding processes.
GO TO MOMENTIVE "Catheters"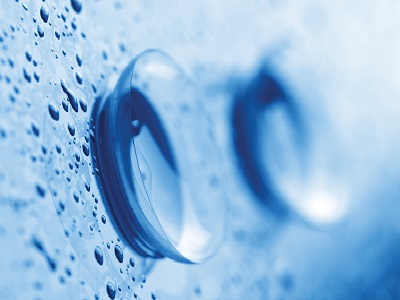 Contact Lenses
Momentive's high-performance silicone helps contact lens manufacturers successfully innovate their products and address a variety of manufacturing challenges. Momentive works with industry-leading experts to create premium silicone materials that help manufacturers create the next generation of silicone hydrogel contact lenses and enhance the experience and comfort of consumers.
GO TO MOMENTIVE "Contact Lenses"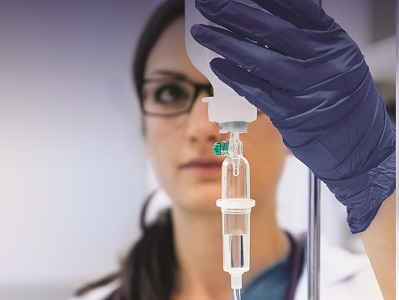 Fluid and Drug Delivery Device
We offer a variety of silicone materials that meet USP Grade VI and/or ISO 10993 biocompatibility standards, including pump piping and immersion-free access valves. Versatile and functional, Silopren* liquid silicone rubber (LSR) brand products feature high thermal stability and high tear strength and are available in a variety of hardness grades. Our Tufel* silicone rubber compound brand products can be used alone or blended with low-history, medium-hardness materials to extend pump life. The new self-lubricating Silopren LSR 4655SL product extends the functionality of molded parts by virtue of its extremely slippery surface.
GO TO MOMENTIVE "Fluid and Drug"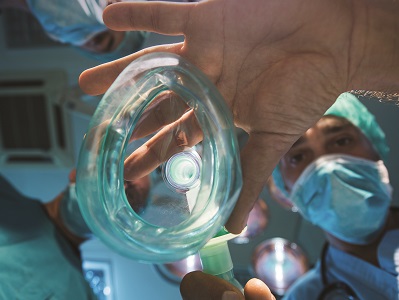 Respiratory and Anesthesia
Masks and devices used to administer respiratory therapy and anesthetics to patients must be durable, remain functional after multiple washes, and feel comfortable in contact with the patient's skin. This function is achieved by the thermal stability and high tear resistance of silicone. Silopren liquid silicone rubber, which is put to a variety of applications, has similar rubber-free properties and excellent heat resistance, providing a long service life under dynamic stress. Our Tufel* series offers high production rates with fast cure rates and high tear strength with hard surface hardening properties, making them excellent silicones for medical tubing and hoses.
GO TO MOMENTIVE "Respiratory and Anesthesia"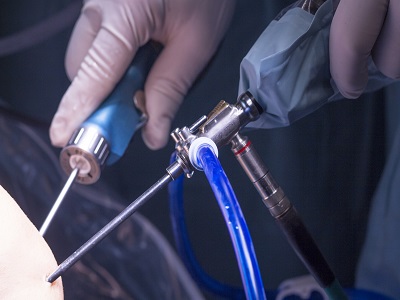 Surgical Instruments and Sterilization
Superior durability is essential for the soft grips used on surgical and dental instruments, as well as the mats and brackets for holding instruments in place during the sterilization process since they all undergo multiple sterilization processes. This requires silicones used in surgical instruments to have high thermal and chemical stability. Our Tufel* series is ideal for applications requiring transparency and complex molding flexibility, and each grade in this series comes in a variety of colors. Our Silopren* liquid silicone rubber (LSR) products quickly cure when heated on standard injection molding equipment, and our self-adhesive LSRs can be bonded to a variety of engineering thermoplastics and metal substrates without a primer or secondary process. Momentive's clear liquid silicone rubber used in surgical instruments is glass-clear and provides elastomeric functionality to light guides and endoscope constructs.
GO TO MOMENTIVE "Surgical Devices and Sterilization"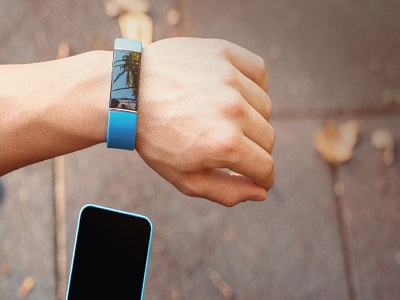 Wearable Electronic Equipment and Devices
Wearable medical devices, such as heart rate and blood sugar monitors, must be comfortable to wear and resistant to skin oils. The Silopren LSR series is durable, flexible, and biocompatible, making it ideal for wearable medical devices where comfort and aesthetics are important. Our UV-curable silicone elastomers are used for overmolding and encapsulation of temperature-sensitive electronics used in wearable medical devices, while the 47X9 self-adhesive liquid silicone rubber provides primer-free adhesion to polycarbonate substrates.
GO TO MOMENTIVE "Wearable Electronics/Devices"