Silane/Resin
Tire and Rubber
Coating and Inks
Electronics
Oil and Gas
Tire and Rubber
Recently, fuel efficiency and emission reduction technologies such as carbon dioxide emission regulation and carbon neutrality declaration are required around the world. Silicon is used as a performance enhancer in the design of tires and rubber compounds, reducing rolling resistance to improve fuel economy and improve wear resistance.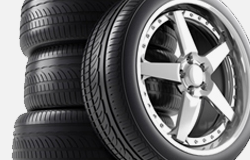 Coupling Agent for Tires
Currently, high-performance, energy-saving tires using Momentive's new silane material are on the market for many new cars.
Our silanes for tires are aimed at improving production and performance in the tire and rubber industry, solving current problems and providing future-oriented customized solutions.
[Recommended Products]
NXT Silane
,
NXT Z45 Silane
GO TO MOMENTIVE "Tire and Rubber"
Product/Formulation Catalog
Get more details in our catalog.
Coating and Inks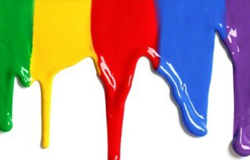 Product/Formulation Catalog
Get more details in our catalog.
Electronics
Semiconductor is attracting global attention as a key industry for future technologies such as 5G, artificial intelligence (AI), cloud (virtual server), autonomous vehicles, and electric vehicles (EV). In addition to inorganic silicones, which are raw materials for wafers, various organic silicone materials are also applied to semiconductors such as adhesives, heat dissipation materials, and process materials. KCC SILICONE and Momentive provide solutions for semiconductor manufacturing, from heat dissipation materials of various types to silicones for die carriers.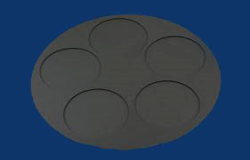 SiC Focus Ring
The SiC Focus Ring, a core component for semiconductor etching, is made of silicon carbide (SiC) and has the advantage of superior durability compared to existing Si and quartz materials. Excellent durability extends the life of parts and reduces process losses due to replacement of parts. The market for semiconductor components such as SiC Ring, Boat, and Tray which uses SiC materials are growing. Silane of KCC SILICONE provides excellent thermal conductivity, corrosion resistance, and chemical resistance. It is used as a raw material for SiC material for semiconductor parts.
[Recommended Products]
Product list
Application

Product Code

Product Name

Type

Functional Group

Silane
Electronics

SA1002C

M2 (Dimethyl Dichloro Silane)
Reactive
Chlorine

SA1003C

M1 (Methyl Trichloro Silane)
Oil and Gas
To meet the productivity needs of the oil and gas industry, a variety of silicone oils and emulsions are used as defoamers, lubricants, processing agents, and process aids. In addition, various types of silicone products such as silane, silicone oil, silicone powder, and masterbatch are used as coupling agents, process aids, friction reducers, lubricants etc.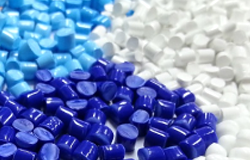 Petrochemical Resins
Silicone is applied as a modifier, coupling agent, and additive for various petrochemical resins such as PP, PE, ABS, SBS, and PC, and registers resin improvements such as slip, scratch, cold, and heat resistance.
[Recommended Products]
PEarlene SiPP MB01 Silicone
,
PEarlene SiPP MB02 Silicone
,
PEarlene SiPP MB05
,
A-171
,
Silquest TEOS Pure
GO TO MOMENTIVE "Plastic Additives"
Product/Formulation Catalog
Get more details in our catalog.